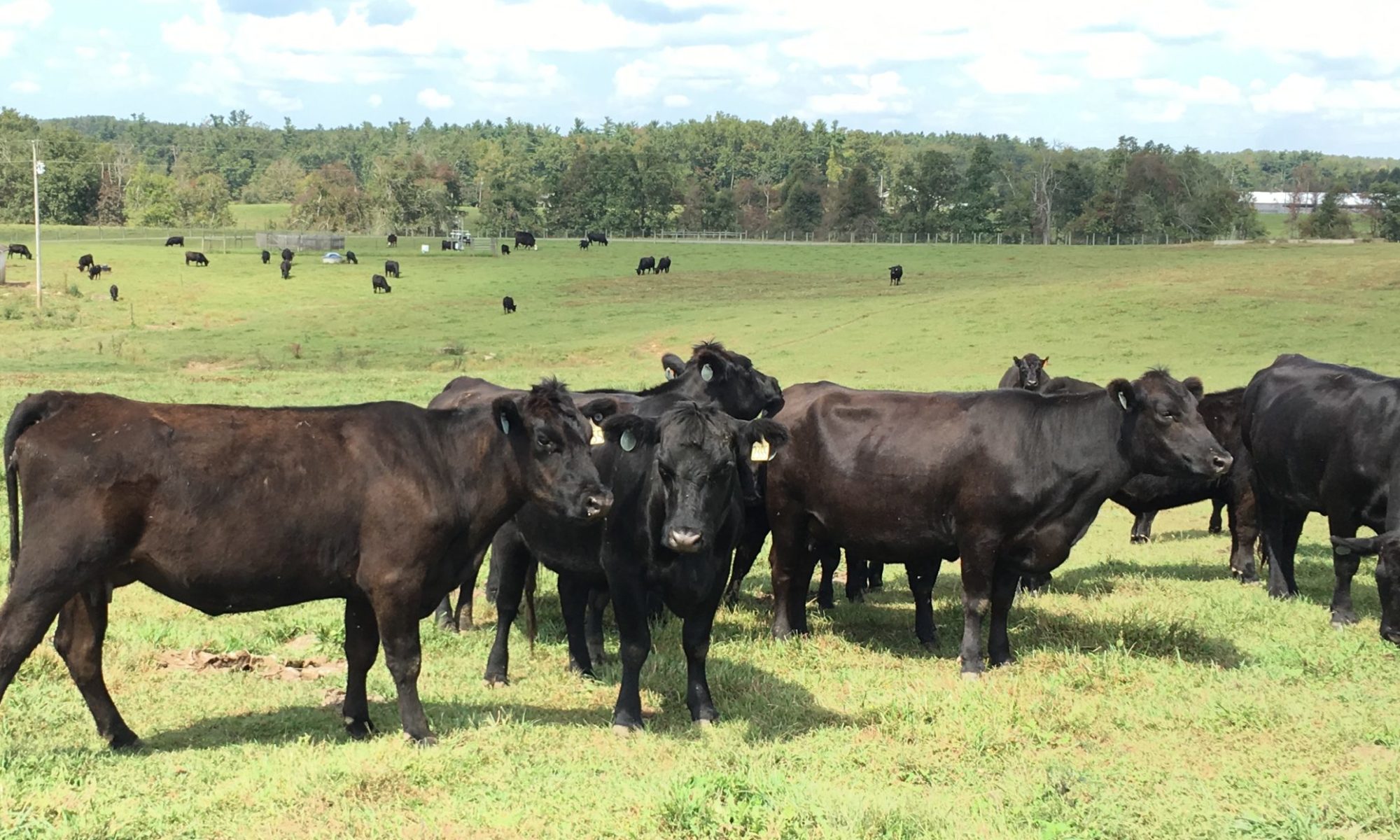 ---

---
The January 1 Cattle Inventory report is a report that many people in the cattle industry look forward to each year. Additionally, it is a report that I summarize and share thoughts about in this publication annually. This report contains inventory information concerning beef cows, dairy cows, heifers retained for breeding, calves, annual calf crop, and much more. This information can help individual producers make longer term decisions about their herd based on market expectations.
The U.S. beef cow inventory for January 1, 2021 was down 0.6 percent compared to the same time last year and totaled 31.16 million head. The change in beef cow inventory by region was the Southeast (AL, AR, FL, GA, KY, LA, MO, MS, NC, SC, TN, VA) down 1.3 percent to 9.04 million head, Southern Plains (KS, OK, TX) up 2.8 percent to 8.35 million head, and Northern Plains (ND, NE, SD) down 0.6 percent to 4.67 million head. These three regions comprise over 70 percent of the beef cow herd. One state that should be noted is Colorado where beef cow inventory declined 14.5 percent compared to last year, which was a loss of 112,000 beef cows. This is not really surprising given the drought conditions suffered in the state, but it is a blow to the beef cow herd in the state none the less.
Heifers retained for beef cow replacement in the U.S. was up 0.1 percent. The Southern Plains leads the way retaining 80,000 more beef heifers than a year ago. The Northern Plains was a mixed bag with the Dakotas retaining 32,000 more beef heifers than the previous year while Nebraska retained 22,000 fewer head for a net gain of 12,000 head for the region. The Southeastern states retained 21,000 more heifers than the previous year with most states relatively unchanged from the previous year.
The beef cow inventory and the beef heifers retained for retention are both integral numbers as it relates to the expectation of herd growth and future calf crop size. This information would suggest that producers across the nation had little to no intention of reducing the beef cow herd size given that two-thirds of the 181,000 head decline in beef cow numbers came from Colorado. And, the Colorado decline was essentially a forced decline due to localized drought. Similarly, the fact that just as many heifers were retained for beef cow replacement as a year ago points towards cattle producers holding steady with expectations moving into the next year. In simple terms, cattle producers do not appear to be overly optimistic or pessimistic about the cattle industry right now, which may lead to less volatility in the market.
The 2020 calf crop was estimated at 35.135 million head. This is a 1.3 percent or 456,100 head decline from the 2019 calf crop. This inventory number is also a fairly neutral number. The decline in and of itself should be supportive of calf and feeder cattle prices in 2021, but the decline essentially represents one week worth of fed cattle harvest.
What does this mean for the cattle industry and market prices moving through 2021? This is the question everyone wants answered if they are buying and/or selling cattle. The 2021 market price on most classes of cattle should trend higher than those experienced in 2020. The higher prices have less to do with cattle inventory and more to do with what depressed prices last year. However, the smaller calf crop in 2020 will provide some support to cattle prices. The expectation that a similar number of heifers will be retained in 2021 as in 2020 should also be supportive of feeder cattle prices since those animals will not enter the feedlot. Any increase in heifer retention in 2021 will further support feeder cattle and calf prices this year. The support in those markets should translate into the finished cattle market as well. Another market to keep an eye on is the slaughter cow market. It may be tough to have higher prices than 2020, but the slaughter cow market is expected to be supported in 2021.
Given the neutral nature of the cattle inventory report, changes in cattle prices may be driven more by the beef demand side than the cattle supply side. It is impossible to prognosticate what may or may not happen with beef demand, but beef demand has been resilient.