Ultrasound technology for reproductive management in cattle continues to improve rapidly. This training, a partnership between The University of Tennessee Institute of Agriculture and E.I. Medical Imaging, will provide you with classroom instruction for using ultrasound to enhance the reproductive performance of your cow herd. This course is eligible for 10 hours of CE credits for veterinarians.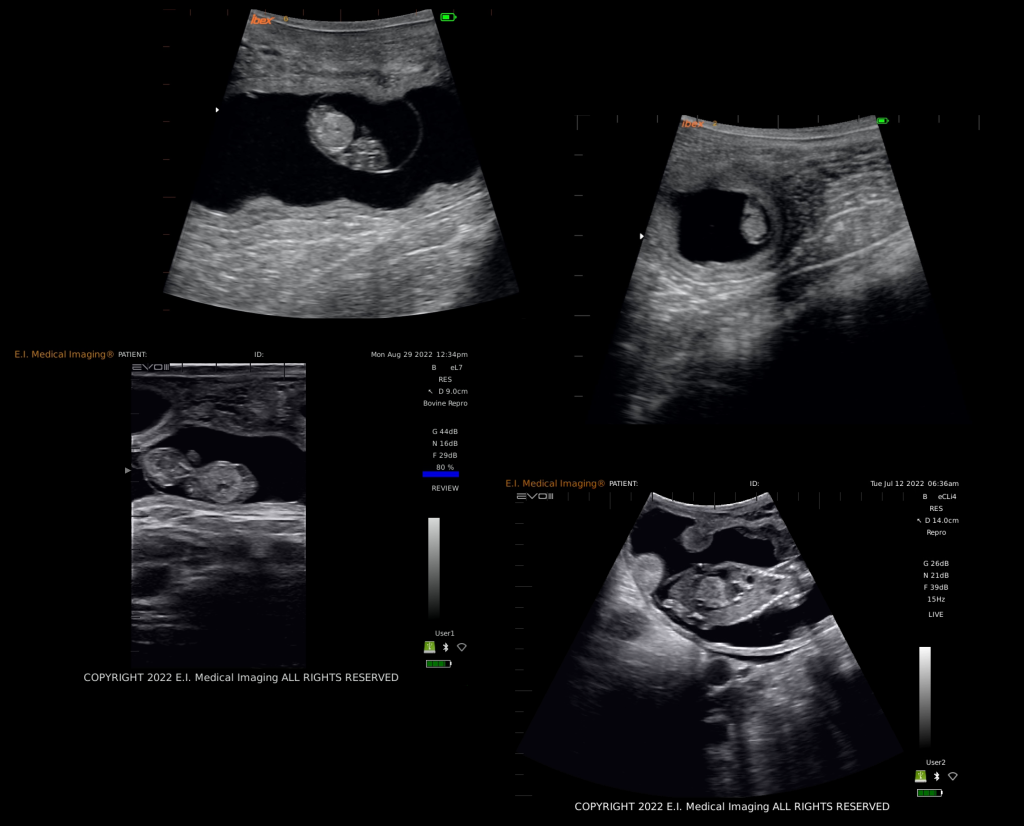 ---
Registration Information
This training opportunity for July 26 & 27 2023 is limited to 10 participants.

For more information, or if registration is full and you would like to be on the wait-list, please contact please contact Ashley Savage.

Middle Tennessee AgResearch and Education Center at Spring Hill
1000 Main Entrance Drive
Spring Hill, TN 37174
P: 931-486-2129
Agenda
Wednesday, July 26, 2023 (Central Time Zone)
8:00 AM – 8:30 AM: Check in; description of the facilities; introductions; review agenda
8:30 AM – 9:15 AM: Principles of ultrasound and evaluation of the female reproductive tract
9:15 AM – 10:00 AM: Pregnancy diagnosis
10:00 AM – 10:45 AM: Fetal aging
10:45 AM – 11:30 AM: Fetal Sexing
11:30 AM – 12:00 PM: Reproductive tracts palpation and probe positioning
12:00 PM – 1:00 PM: Lunch
1:00 PM – 4:00 PM: Hands on practice – Pregnancy diagnosis and assessment of fetal viability
Thursday, July 27, 2023
8:00 AM – 1:00 PM: Hands on practice – Pregnancy diagnosis and assessment of fetal viability
1:00 PM – 2:00 PM: Lunch
2:00 PM – 2:45 AM: Embryo recipient selection and donor evaluation
2:45 PM – 3:30 AM: Heifer pre-breeding evaluation
3:30 PM – 4:00 PM: Final questions

---
Our Partners